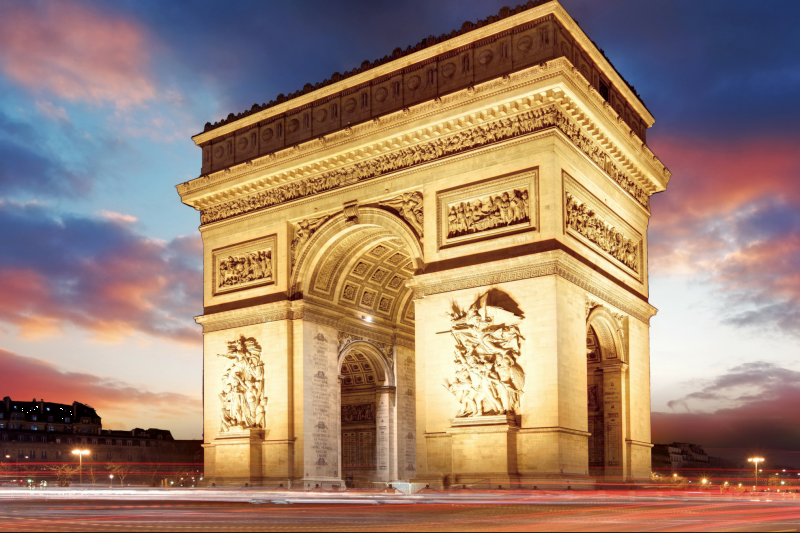 Arc de Triomphe and Champs-Élysées
Questo prodotto è così nuovo che non abbiamo ancora una traduzione in italiano, ma puoi tranquillamente prenotare senza problemi.
The golden sunrays brightens up Paris, making the city shine with red and yellow colors. You stand there with a person close to you and try to fathom how wonderful this panoramic view really is. It is a magical experience in one of Paris' most admirable places.
Ticket digitale via mobile
Cos'è incluso?
Skip the line-tickets to Arc de Triomphe.
Small groups of 25 people or fewer.
Audio headsets.
Indicazioni
Indirizzo
63 Av. des Champs-Élysées 75008 Paris France
Linea Assistenza

+44 20 3870 3444
Bisogno d'aiuto? Risponderemo volentieri alle tue domande!